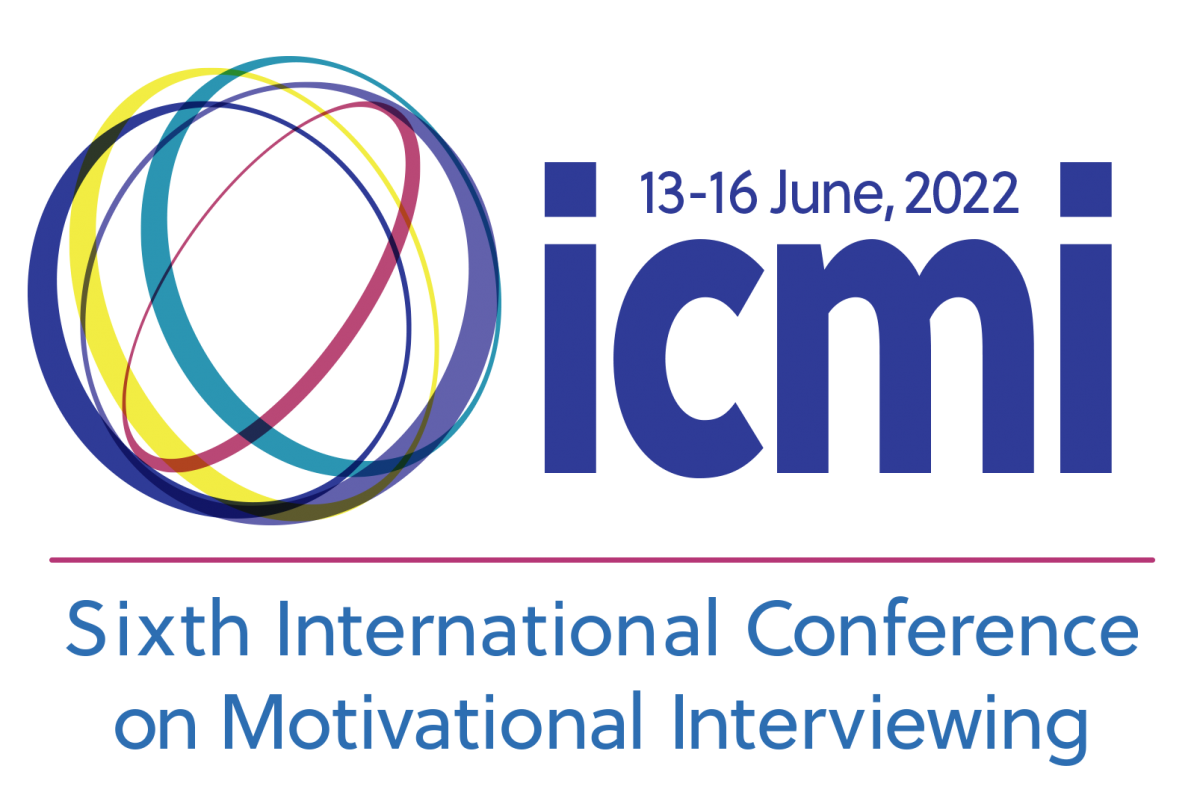 We invite you to register for the Sixth International Conference on Motivational Interviewing (ICMI 2022) at
https://www.icmi2022.org
.
ICMI 2022, sponsored by MINT, will be held virtually from 13-16 June, 2022 from 13:00 - 19:00 UTC . It continues the tradition of the five previous international MI conferences (Interlaken 2008, Stockholm 2010, Venice 2012, Amsterdam 2014, Philadelphia 2017) by bringing together researchers and MI enthusiasts from around the world to share and explore research on MI, this time through a sophisticated virtual conference platform.
Each of the four conference days will begin with an invited keynote address:
-- The Syndemic of Climate Crisis and Health - The Need for Changing our Behavior - Peter Friberg, MD (Speaker); William R. Miller, PhD and Stephen Rollnick, PhD (Discussants)
-- Motivational Interviewing, Antiracism and Cultural Humility - Sylvie Naar, PhD
-- Synergizing Communication Science and Computer Science in the Study and Application of Motivational Interviewing - April Carcone, PhD, MSW
-- "I like to drink. When I don't have my drink, I miss it but sometimes I think I should stop." A Neurobiological and Clinical Discussion about Ambivalence - Jean-Bernard Daeppen, MD
These talks will be followed by concurrent sessions of symposia and individual papers and special end of the day plenary sessions featuring panel discussions and lightning talks. Talks will highlight the implications of new research findings for MI practice, theory, and training. ICMI 2022 will also feature a conference-long virtual poster session, the opportunity for individual and small group research consultations with experienced researchers, and a conference lobby where participants can socialize and discuss the sessions of the day or any other MI-related topic.
Continuing education credits for European and North American registrants have been applied for and will be made available at an added cost.
Conference sessions will be recorded and available for viewing at registrants' convenience for 30 days after the end of the conference.
At the website you will find an interactive conference schedule (showing the times of conference sessions in your time zone) and the conference registration page. We are offering MINT's country of residence registration fee structure for the conference as well as discounted rates for MINT members.
We hope you will plan to join us for this engaging and exciting event. And please let your interested colleagues know about the return of ICMI.
ICMI 2022 Organizing Committee
ICMI 2022 Scientific Committee